There are lots of ministries to connect with here at Brockville Wesleyan and we hope to see you soon!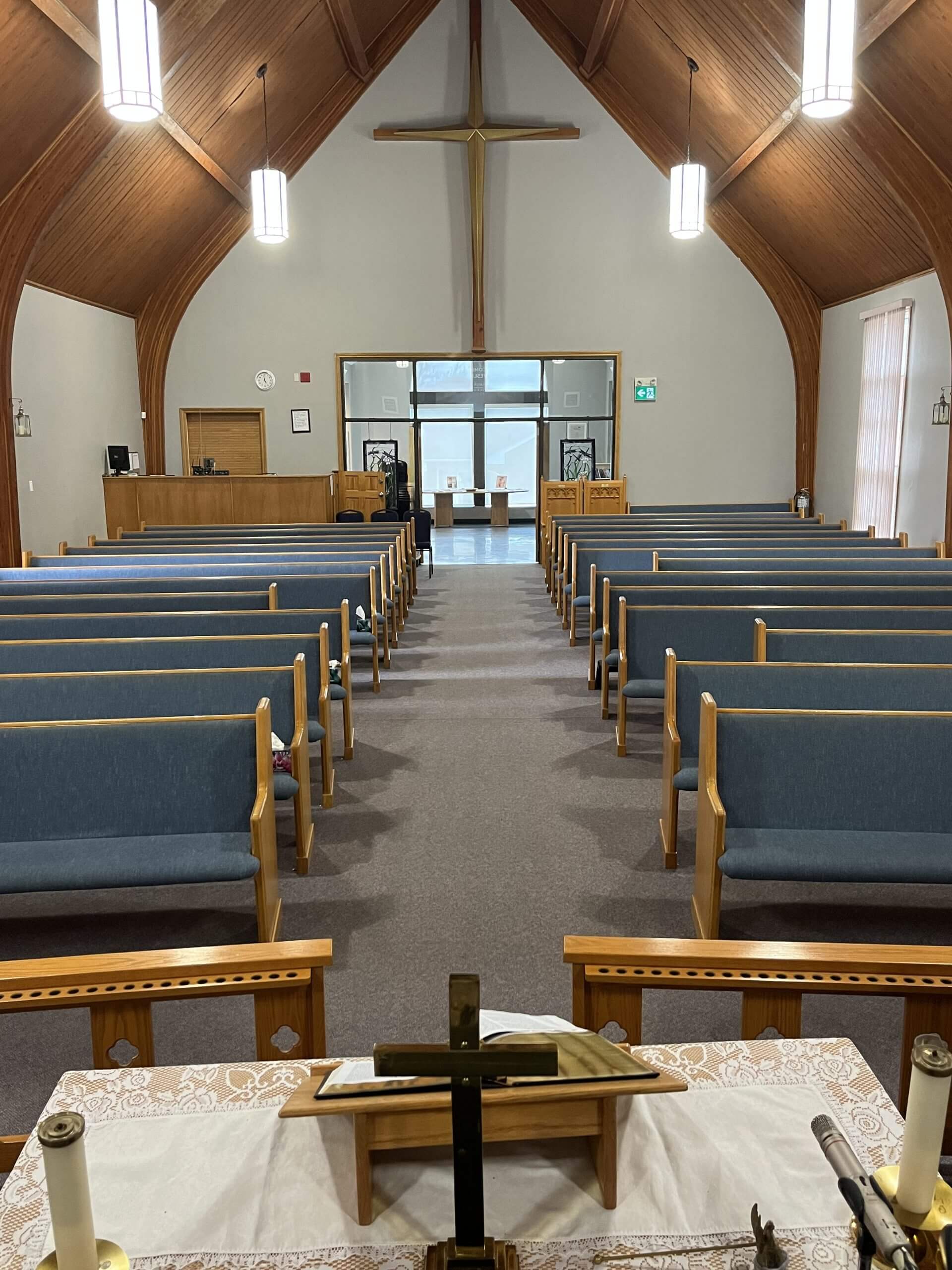 Our goal in each service is to bring God's Word to life by presenting truth as revealed by the Holy Spirit.  
John 16:13a – However when He, the Spirit of truth, comes, He will guide you into all the truth…
Our hope is God will speak to you by His Spirit through His Word.
Please come with that expectation in mind.
Our services are at 9:00 AM and 10:30 AM.
The 9:00 AM service will be live-streamed on Youtube and should be viewable on this site under the Watch tab within an hour of the service ending.
Clubhouse
During the week, on Thursdays from 6:30-8:00 PM, we offer a kids club. Clubhouse is designed for children in grades one through six, and it focuses on providing a fun environment for kids to learn about God while experiencing crafts, stories, songs, games, and other socializing activities. A free substantial snack is provided. We'd love to have your kids join us!
Going Deeper
Our 9 AM service on Sunday mornings is designed with the family in mind!  After the singing portion of the service children from SK-Grade 12 are invited to go downstairs for our "Going Deeper" program, a relaxed discussion-based program that reinforces our teachings during the mid-week kids and youth events.
Sunday Morning Busy Bags
If the Sunday morning service suits the needs of your family best, 'busy bags' have been made available for your kids to use! We have put together a range of different activities for your kids including puzzles, games, crafts, and more! Grab a bag on your way into the service for their entertainment, and drop it off at its conclusion for us to sanitize and make ready for use the next week!
Nursery
Brockville Wesleyan has both a nursery space for babies and an attached play space for toddlers. We don't currently have the ability to staff these spaces during our weekly services, but they are available for parents with little ones to use when needed. Our ushers can help by turning the sound on so that parents can still participate in the worship service while giving little ones room to play.
Youth
The youth program currently meets on Tuesdays in the basement of the church from 4:00-7:00 pm.
A.T.T.I.C stands for Active Teens Trusting In Christ and here is a safe place to explore and grow in your faith while at the same time learning through opportunities to be active in our faith within the church, community, school, and homes with opportunities to serve in children's ministry, and the music ministry.
So come and check it out. We have a lot of fun laughing with each other and playing games.
Plan to join us. If you need more information or have questions, feel free to contact Pastor Rich.
Forms
Prayer Group
We call ourselves Privilege of Prayer – P.O.P.
Come join us any Sunday evening for intercessory prayer as well as quiet time alone with God and worship. Worship begins at 5:45 p.m. followed by prayers for healing, deliverance, inner healing, loss, loneliness, forgiveness, or encouragement. A quiet time of reflection alone with God, is followed by sharing any revelations or insights from God and then intercessory prayer for the needs of our local church, our city, our province, our nation, our world and most importantly, the desires of the Lord's Heart. Praying for salvations, revival, and His Kingdom to come on earth, as it is in heaven!
Everyone is welcome! You do not need to attend or be a member of our church. Stay as long or as short as your time permits. Come join your heart and spirit in unity with the Lord, to stand in the gap, to be part of His growing Army of Praying Saints. Praying not only for the needs of one another but praying His Word, His Will, and His Desires "for such a time as this!" Join us as we come into His Presence, and allow His Power, His Will, and His Plans to unfold and move each Sunday night.
Bible Studies
Our pastor has a Bible study on Wednesday evenings starting at 7:00. We only break for July and August each year. A typical night will involve a time of prayer for needs that the group shares and a Bible lesson walking verse by verse through a book of the Bible. In the past, we have completed Mark, Luke, Acts, and 1 and 2 Corinthians. Studying scripture verse by verse and looking at entire books all together is a great way to find themes and truths that God wants each one of us to be aware of and to be living by. Anyone is welcome.
Women Walking With God
WWWG – is a group of ladies who meet together to study the Word of God and to pray. Meetings are held in the Church Fellowship Hall on Thursdays from 9.30 am -11.00 am., September thru May. All ladies are welcome.
Thursday Night Fellowship Group
Join us Thursday evening from 7 – 9 pm for a Video Series deepening your Christian walk, relationship, prayer and faith in God. Video series have included topics on prayer, physical healing, inner healing, deliverance, prophecy, dreams, visions, and the Holy Spirit.